Featured
Published on June 7th, 2020 📆 | 6820 Views ⚑
0
Top 10 Best iOS Games in May 2020 – TrueTech
If your soul gets restless until you don't get an interesting game to play on the App Store, you are on the right page. Just to inform you, the App Store is a strange place with a lot of games, say more than half a million games and counting. Some games are pretty great, some are useful, while some are pretty dreadful. This makes it complicated since you cannot always end up trying the best iOS games. But hey, that's the point of this listicle where we list the top 10 best iOS Games June 2020 you can try including both new & old, free & paid as well. Check out the list and tell us which one sparked your attention.
1. Knives Out
Knives Out is a high-octane adrenaline-pumped battle royale game as another attempt to throw PUBG Mobile off the table. The game has a hundred players in a battle where you can form a team of five players each. You are tasked with collecting guns and knocking out opponents and the last man standing wins the game. It is hugely popular in China and Japan but hey, a game doesn't have a language barrier in most cases and Knives Out is one of them. The game involves violent confrontations with opponents in a fierce battle spread across 50V50, Sniper Battle, Team Fight among other modes you can check out.
2. Gear.Club – True Racing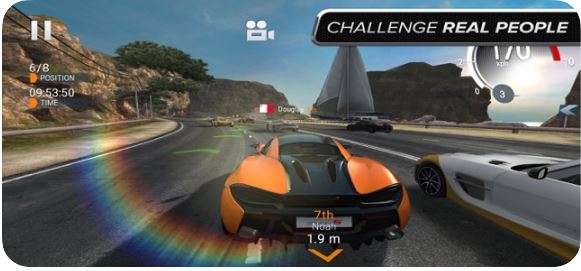 Right from Eden Games Mobile, Gear.Club is a truly adrenaline-pumping car racing game. It brings some of the most exotic racing cars from around the world onto your iPhone. The game gives you access to breathtaking racecourses across the globe with cars that you can buy and fine-tune to upgrade as per the requirements to keep the competition at bay. The game uses a simulated approach. People can participate in championships and whatnot in an attempt to collect the rewards after winning from some of the exotic locations.
3. Solar Explorer: New Dawn
If you are into space and games, you just hit a jackpot with Solar Explorer: New Dawn where you are tasked with landing your spacecraft bringing colonists to the inner Solar system. The game does obey the rules of physics so the debris if struck could throw your spacecraft in a tumble. Each mission takes place in three phases where the first two involve avoiding and tackling obstacles while the third involves using thrusters and a booster to properly land on the landing pad. The game has 40 missions and as said, physics does play an important role so you'll have to master the skills to finish the missions.
4. Asphalt Xtreme
Another game from Gameloft, Asphalt Xtreme sparks the off-roading sensation with its excellent graphics and a humongous collection of cars. You can try your hands at off-roading driving anything from a buggy to a pick-up truck as there are 35 vehicles in the game. There's a garage where you can tune up your ride and score higher at each level beating the opponent to dust. Use Wi-Fi to play with other players online and there's more. The game is free to play and graphics are something you would absolutely love so do give it a try.
5. Impossible Road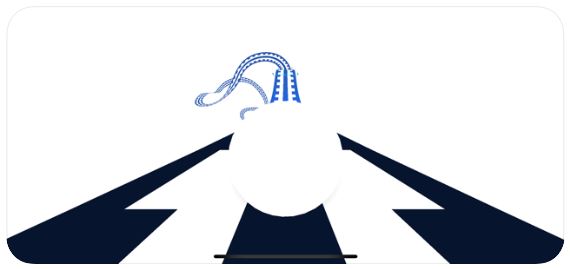 There's no rocket science in this game. It is as minimalistic as a game could get where you are tasked with riding your ball on a rollercoaster ride. Use the on-screen controllers to control your ball that is rolling down an impossible road full of jumps, half-pin bends, curves, and whatnot. It supports 3D Touch and iOS controllers that you use to gain an upper-hand when compared to the opponents. It has an original techno soundtrack in the background that will keep you excited while the gameplay won't let you be bored. About to fail, restart the game and the counter starts rolling again.
6. Beach Buggy Racing
Unlike any other car racing game, Beach Buggy Racing is an off-road kart racing game where physics is prioritized and the only way to win a race is with special abilities and personalities your character will have to embody to defeat the opponents. With 6 game modes and 15 3D race tracks, there's more to the game than just simple kart racing. You can collect power-ups such as Oil Slick, Fireball, and a total of 25 unique power-ups to gain an upper-hand to the opponents. Recruit a team of racers, use the garage to customize and fine-tune the car and become the ultimate kart racer on Beach Buggy Racing.
7. Smash Tanks!
Now, this is pretty much for kids. If you have ever played Angry Birds, you'd love Smash Tanks as it takes the game into the augmented reality world. You are tasked with blowing up towers and skyscrapers of your opponents and friends you combat against in AR mode. Use explosive weapons, tricks, and techniques such as snooker-like attacks, and that's all while you are at your home pointing the phone's camera on a horizontal surface may it be your table or your living room alike.
8. Backfire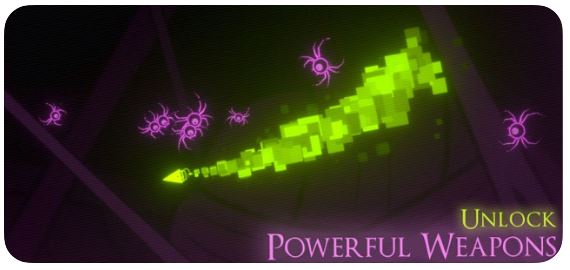 The game revolves around an ancient world where you are a shop firing from the back as you move ahead. The game brings simple tap to turn controls on-board where you get access to tough and brutally difficult gameplay. You are tasked with eliminating demons and bosses on the way to victory. You'll find powers to upgrade in-between the game while the number of demons will multiply as and when you pass through them and are forced to squeeze through gaps all while firing from your back for survival. There are a lot of moving parts in the game so I guess you'll love it.
9. Battle Chess 3D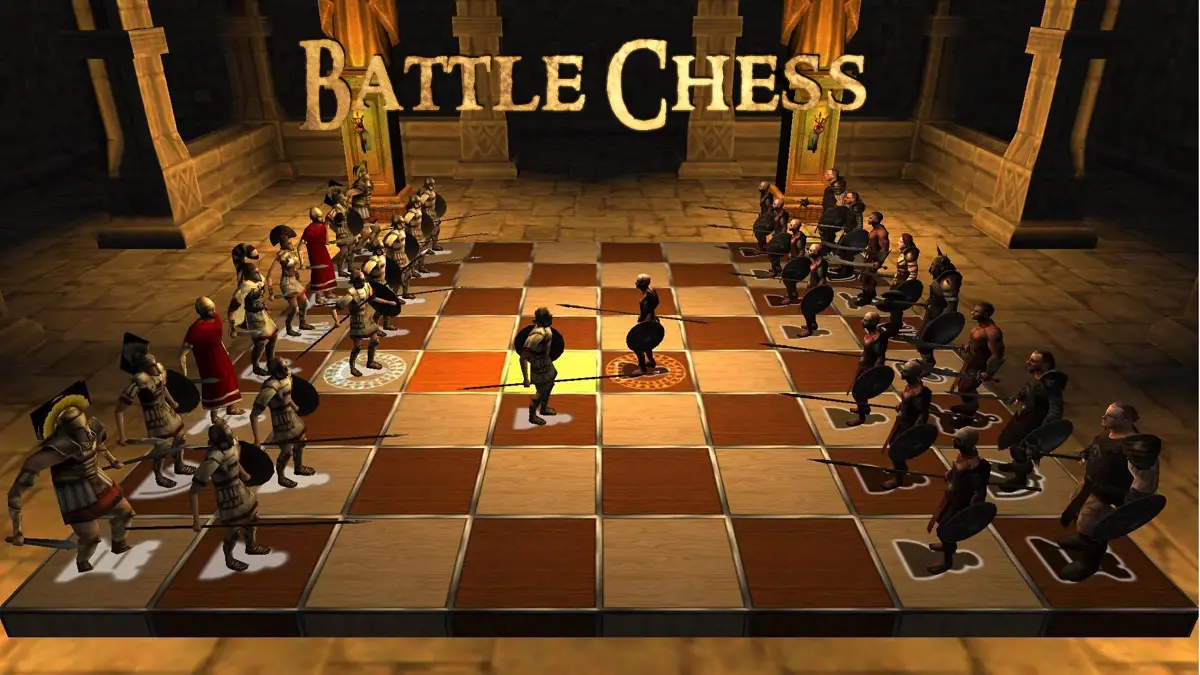 Love chess or want to master your skills in Chess? Check out Battle Chess 3D from TIEN TA as it takes you through a third-dimensional humanoid chess game with color animations on-board. The game has 3 difficult levels and two players can play at a time or you can play with an online opponent, stranger, or friend. The game includes a chess set consisting of the skeleton, orcs, spartan, barbarian, and dwarf so it is not that usual chess board game you'd play earlier. The animations are impeccable so just give it a try.
10. Touchtone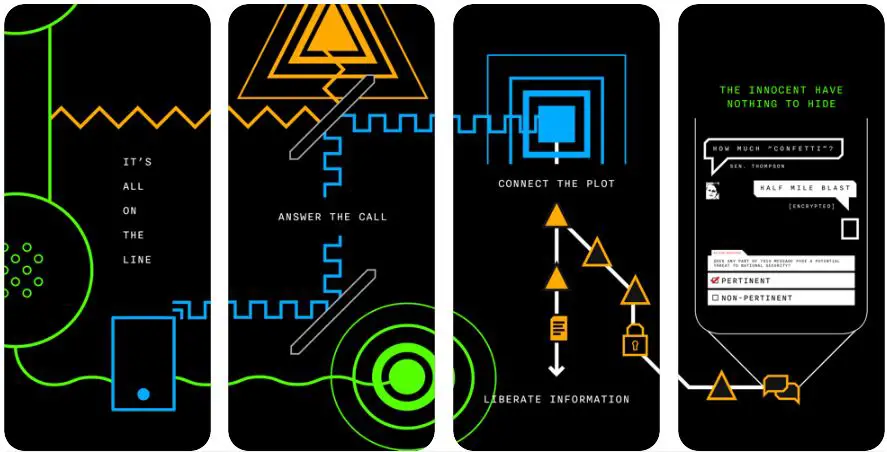 Touchtone proves that a game can be both tantalizing and challenging at the same time. You are a citizen tasked with monitoring communications and it is you who need to connect like-colored nodes. Decrypt suspicious messages on-route to make your nation safer. You need to know that the objects can be slid in rows and columns and each line can split and redirect to different directions tracking and evaluating threats and more.
This concludes our list of top 10 best and popular iOS games you can try in June 2020. I know we have left a million other games here since it is practically impossible to include all in this list. Thus, we come up with the top 10 iOS games every month, you can check for the months of January, February, March, April, and May on True-Tech.
#Best Apps#Best iOS Games
You might also like
---
More from Apps
---
Editor Picks
---